News
Latest updates from the campaign:
Sunday, April 17, 2022 11:05 AM
Torrance Budget Issues
I had a great one on one meeting with our city manager to discuss non-tax revenue generating ideas, development, major cuts needed to balance the budget, growing our reserves, and the overall future of Torrance. We talked about expanding the once a year large item pick up to all residents including the ones living in rental apartments. I proposed this program in 2021, and I had suggested we fund it through the business licensing fees paid by the landlord. Just $20 a year per unit can fund the whole program. We also talked about modernizing our Libraries to allow people an automated way to check out and drop off books without needing full-time staff which cost us anywhere from $353,000 upwards of $3,000,000 per library, (We have 6 in Torrance). In this same conversation I mentioned the possibility of closing some of the libraries with the least amount of traffic. Some are as low as 17 guests per day. I would push to continue the senior and kid programs, but probably contract out the management of those programs to private operators. We also talked about contracting, and the importance of maintaining a strong Police Department and a dependable Fire Department. We talked about the need for the enforcement of all ordinances and laws including our Anti-Camping Ordinance. I expressed my push to always put safety and cleanliness as a top priority. We talked about planting more trees. We talked about deeper cuts within many departments, and upgrading some of our antiquated operations. We also talked about labor reductions through attrition and making lay-offs a last resort. And lastly I asked that we look for a better vendor for picking up abandoned shopping carts and figure out a way to have the retailers that own them, pay for that service.
Overall I'd say that our meeting was very productive.
I want to remind everyone that in order to cut the budget it takes four votes. Many times I have voted against excessive spending. One of the largest ticket items was the over $10 million dollar Public Safety pay increases. That No Vote was the hardest in my four years. I voted No because at that time we were over $8 million in the red, and projections were weak. I said it then, and I will say it again. My vote was based on affordability, not whether or not they deserved it.
Very often you will see my vote on spending being NO.
Torrance is in bad shape financially. We've been hit by a cyber-attack in March of 2020, soon after that the Pandemic started and much of our sales tax revenue dried up because of the shutdowns. Now we are experiencing shortages in vehicles which in turn makes it more difficult to sell cars. This is also another huge source of revenue for our city. The automobile and hotel industry seems to be bouncing back faster than expected. Our revenue exceeded projections by a few million dollars. This is a good sign.
We've made some significant cuts to payroll by keeping over 200 positions open, and yet we are still able to service our city. These jobs have been re-distributed temporarily and some may be permanently eliminated.
Our goal is to reduce overhead without reducing services. We can achieve this by integrating technology and new processes.
Over the last four years we've experienced things that could financially cripple just about any municipality, but Torrance is still here, and providing excellent service to its residents.
Our unfunded pension liabilities are a major part of our financial equation. I am a firm believer that we need to deliver on those promises, but a change in course is needed. I have had a sit down with our finance director about wanting to see a plan that over the years will convert all new hires to 401k programs and stop the bleeding once and for all.
I'd say the homeless plan I proposed on June 4, 2019 and voted in on June 22, 2021 was my proudest city council moment. Staff did such a great job of gathering the data, seeking the funding, and pretty much leaving no stone unturned. It took two years, but Torrance's first ever Homeless Plan is now a real thing and just a couple of months from being implemented.
Yes, we have more work ahead of us. Rises in Crime, Homelessness, Deteriorating Infrastructure, Budget Shortfalls, Traffic, Overdevelopment, are all issues we need to battle every single day.
I am ready to keep fighting for a Cleaner and Safer Torrance. We as a city have made it through the storm. Our businesses are re-opening, our kids are back in school without having to wear a mask, our revenue is exceeding expectations, our streets are getting fixed, and we are planting more trees now than ever before.
We must restore and protect our quality of life.
---
Saturday, April 2, 2022 9:45 AM
Who's Running for Torrance City Council and Mayor?
Here is a list of candidates for the June 7, 2022 election in Torrance CA
| | |
| --- | --- |
| Mayor Candidates | George Chen - Filed nomination papers |
| | Cliff Numark -Filed nomination papers |
| | |
| District 1 Candidates | Jimmy Gow - Filed nomination papers |
| | Jonathan Kaji- Filed nomination papers |
| | David Kartsonis- Filed nomination papers |
| | David Zygielbaum- Filed nomination papers |
| | |
| District 3 Candidates | Lauren Cotner- Filed nomination papers |
| | Asam Sheikh- Filed nomination papers |
| | |
| District 5 Candidates | Harriette "Jean" Adelsman- Filed nomination papers |
| | Aurelio Mattucci- Filed nomination papers |
| | |
| City Clerk | Rebecca Poirier - Filed nomination papers |
| | |
| City Treasurer | Dana Cortez- Filed nomination papers |
| | Tim Goodrich- Filed nomination papers |
| | Mike Griffiths- Filed nomination papers |
| | Glenn R. Marshall- Filed nomination papers |
| | Melissa Wright- Filed nomination papers |
---
Thursday, March 31, 2022 12:18 AM
TPOA endorses Aurelio Mattucci
I am honored to have received the endorsement from the Torrance Police Officers Association. Torrance is a city of Law and Order and I intend to help keep it that way. Criminals should never feel comfortable in our city. I stand behind our wonderful Men and Women of Law Enforcement. We must all continue the fight for a Cleaner and Safer Torrance.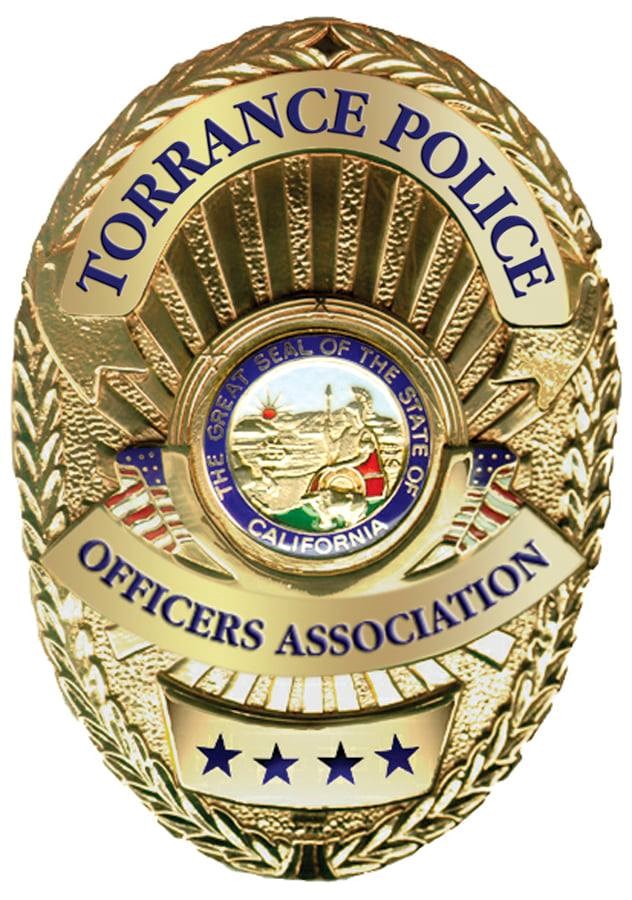 ---
Thursday, March 31, 2022 12:12 AM
My Promise To You
My name is Aurelio Mattucci and I currently serve on the Torrance City Council.
I was elected on June 5th 2018.
During the past four years I was able to accomplish many things.
Just two months into my term, I proposed a revision to the useless coyote plan of 2016.
My proposal was to trap and remove coyotes year round in an effort to cull the urban coyote population to much safer levels.
It took many meetings and a huge public outcry, but in November of 2021 the City of Torrance started trapping year round.
I thank my fellow council members for having the courage, and putting the well-being of our citizens above the well-being of these wild predators.
At the June 4th, 2019 meeting, I asked for council concurrence to bring back an item to discuss a homeless plan.
My plan was to include services to help transition from the streets to whichever program the individual needed. I knew that both LA County's Measure H and LA City's Proposition triple H had a combined revenue stream of over $700 million dollars a year.
My plan had a very important component which was an Anti-Camping Ordinance. I specifically stated that one part of the plan without the other would fail. The last thing we want to do is repeat the failed policies of Los Angeles, where human feces, trash, open drug use, prostitution, and crime, have completely destroyed a once beautiful city.
On June 22, 2021 the council voted on its first ever Homeless Plan which included the very important Anti-Camping Ordinance.
The plan passed unanimously thanks to the hard work of staff and a city council that came together to help solve this ever growing problem.
Under my watch, Torrance will never look like Downtown L.A.
Once we open our pallet shelter, the homeless in Torrance will have two options:
Either accept the help, or get out of Torrance.
Enough is Enough.
During the last four years I've also brought forward a plan to expand the once a year large item pick up to all residents of Torrance, including those living in rental apartments.
I have proposed a ban on smoking in common areas of apartment buildings to help protect the health and living conditions of those neighbors.
I have proposed planting more than 7,000 drought resistant trees in all of our empty parkways.
I have pushed to increase our efforts of picking up illegal dumping and abandoned shopping carts.
I've proposed the formation of our own Health Department so we can detach from LA County Health and their failed mandates.
I've pushed to keep our businesses open and our people at work so they could continue to support their families and our economy.
I've pushed for keeping our streets cleaner than ever before.
I've pushed for major cuts and often voted NO on spending more than what we could afford.
I believe in open communication channels between our elected officials and the public. A few months ago I approached staff with the idea of creating one email that people can use to contact all of council at once. I proposed citycouncil@torranceca.gov, and now you can contact all of us using this email. It may not seem like much, but many are now using it.
I support Law Enforcement and will never vote to divert funding away from our Police Department. Without Public Safety, we have nothing.
I am proud to say that the Torrance Police Officers Association has endorsed me, along with over 200 current and former elected officials, local residents, and organizations.
I am not afraid to speak my mind or get my hands dirty.
We must restore and protect our quality of life.
My promise to you is that I will continue the fight for a Cleaner and Safer Torrance.
We can do this Torrance.
God Bless you all.
Thank you.
Aurelio Mattucci
---
Monday, February 28, 2022 7:48 AM
Sales Tax Measure
The budget seems to be rebounding strong. A 1/2 cent sales tax was voted on and will be on the June 7, 2022 ballot. Myself and councilman George Chen are the only two that voted against this measure. The vote will be in the hands of the voters.
As much as I realize the necessity for additional funds, I am a firm believer that we need to work within the budget and never rely on additional taxation to balance the budget.
Live within our means, and make the necessary cuts if needed. I want to see us increase our revenue through business growth, not taxation.
---
Saturday, January 15, 2022 8:46 AM
Just an update from City Hall.
The homeless plan that I proposed back on June 4, 2019 was finally voted in on June 22, 2021. But the Anti Camping Ordinance which I heavily pushed for, can't be enforced until the 40+ tiny homes are erected and made available as an option. We are pushing hard to get them finished ASAP. Once opened, our Police Department can start enforcing the anti camping ordinance and hopefully push these individuals into programs to get them off the street and provide them with life changing assistance. In short, the individuals that are refusing help and continue to live on our streets, will be asked to accept help or leave Torrance.
Also, in 2018 I proposed year round coyote trapping. In late 2021 I finally got my Year Round Coyote Plan up and running. We are trapping between one and two coyotes per week, along with many private residents hiring their own trappers (allowed by law). Our coyote population will be decreased one way or another. We also know that RPV took a similar approach to culling the coyote population to safer levels.
In mid 2021 I proposed expanding our once a year free large item pick up to ALL Torrance Residents including those living in rental apartment buildings. Staff is putting together a plan that will cost between $10 and $15 per year, per unit, and could be added to the yearly Landlord's licensing fee.
The illegal dumping program is working well along with the abandoned shopping cart program. Both programs along with the graffiti removal service and coyote sightings reporting can be accessed through the "MyTorranceCA" application from your smart phone.
I also proposed an ordinance making it illegal to smoke in common areas of apartment buildings.
In May of 2020 I asked for concurrence from my fellow council members to bring back an item to discuss detaching from Los Angeles County's Health District and create an independent department to service Torrance and possibly the whole South Bay. This would give us independence from LA County's "One size fits all" approach. This is in the works.
Nothing could be accomplished without the hard work of staff, and a few of us on the council that are pushing for a Cleaner and Safer Torrance.
I invite everyone to stay engaged in conversation with city hall, and push for a better Torrance. The city belongs to the people of Torrance. You have the power to push for change.
Who is running for Torrance City Council?
District 5 Aurelio Mattucci
Jean Adelsman
---
Saturday, November 20, 2021 4:04 PM
Kickoff for the Re-election Campaign of Aurelio Mattucci for Torrance City Council
The campaign kickoff event held on Wednesday November 17th at the Torrance Tavern was great. During the one and a half hour event, we had over 120 supporters stop by. We raised over $4,000 and the community had an opportunity to get to know each other. The hats and shirts were a huge hit, and so were the guest speakers. The public will choose who is the best candidate for city council on June 7, 2022.
For more information on the issues, please visit www.voteformattucci.com/issues
Next event will be in January.
#TorrancePride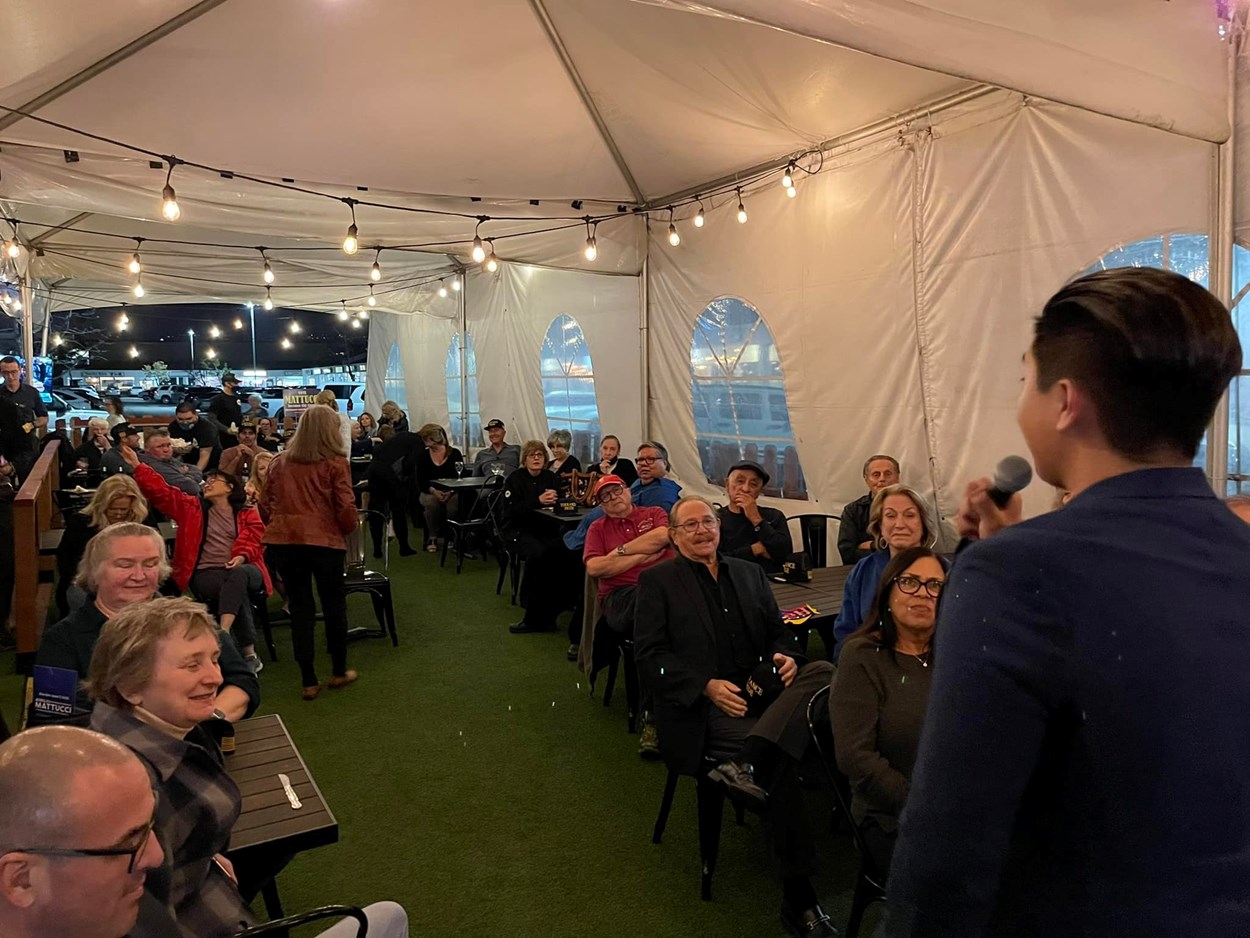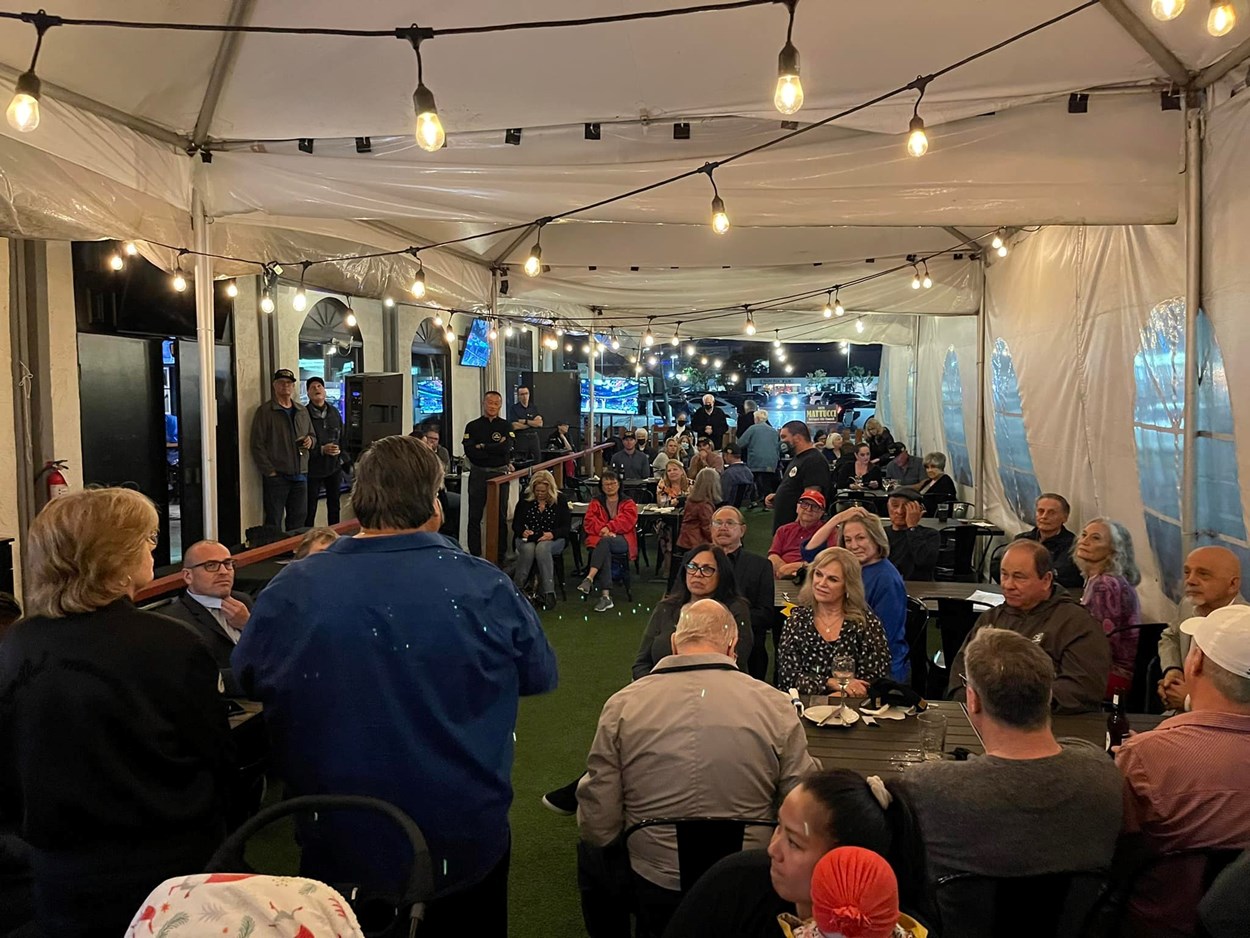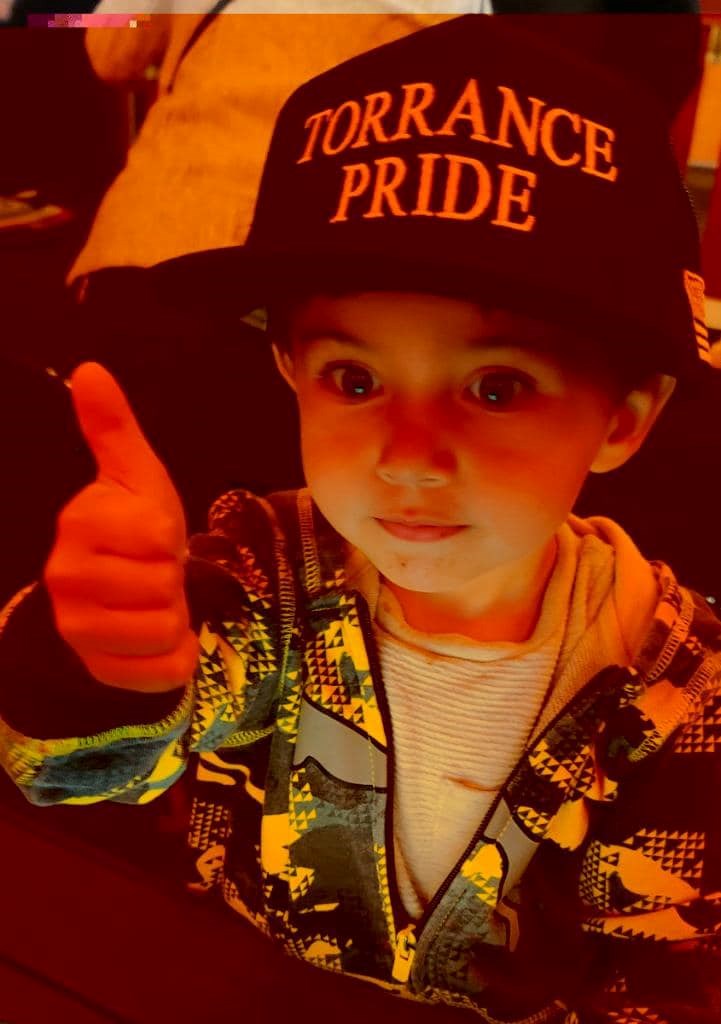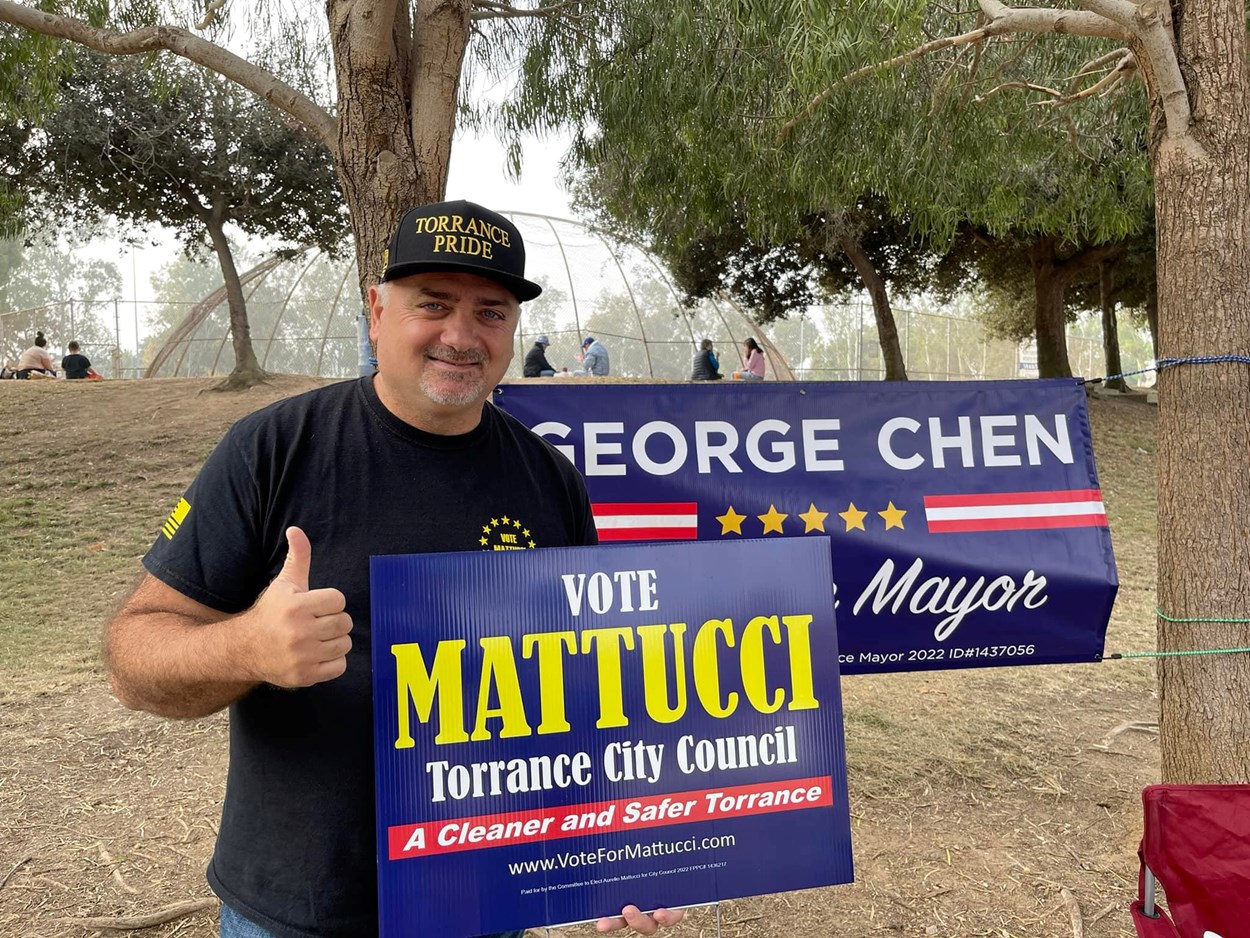 ---
Monday, October 11, 2021 4:22 PM
Re-Election Campaign Event is scheduled for November 17th @ Torrance Tavern
WEDNESDAY, NOVEMBER 17, 20214:30 PM TO 6:00 PM22733 HAWTHORNE BLVD TORRANCE, CA 90505
You are invited to my Re-Election Campaign Kick-Off event. Admission is FREE but you are welcome to bring your checkbooks or credit cards if you'd like to support my efforts. We will be serving finger foods and Torrance Tavern will extend their Happy Hour pricing to anyone that wants drinks or food.
Location:
Torrance Tavern 22733 Hawthorne Blvd Torrance, CA 90505 - 11/17/21 4:30pm to 6:00pm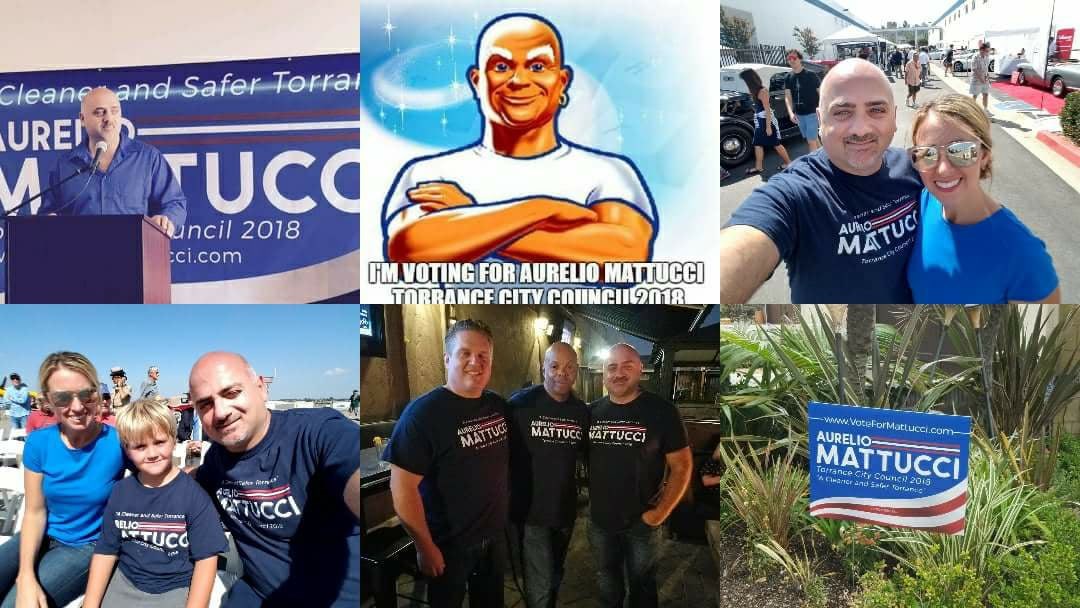 ---
Monday, August 9, 2021 11:37 AM
The first ever Torrance Homeless Plan has been voted in.
Why run to be on the City Council? No, the Torrance City Council does not make 6 figures. We get $100 a month, Health Insurance (which is huge), a car allowance of $446 a month, and the ability to get reimbursed if we go to lunch or coffee with a resident or business owner to discuss city issues. But the biggest reward is knowing you are part of the 4 votes needed to get things done, and the fact that you are able to present ideas to the council for consideration, like I did on June 4, 2019 when I asked concurrence from council to bring back a homeless plan which included an Anti Camping Ordinance. Yesterday we were delivered the 98 page Homeless Three Year Plan.
It's a proud moment for Torrance and I wanted to share it with you.
Staff did an awesome job. This will be a work in progress.
The location of the pods is an issue, and we are actively looking for alternate sites and funding. Bottom line we couldn't wait to get the program started, we had to act, and act fast. The number of homeless/vagrants in our city tripled in just 4 years reaching 322.
Have patience and give the plan a chance. Worst case scenario we scrap it and start all over.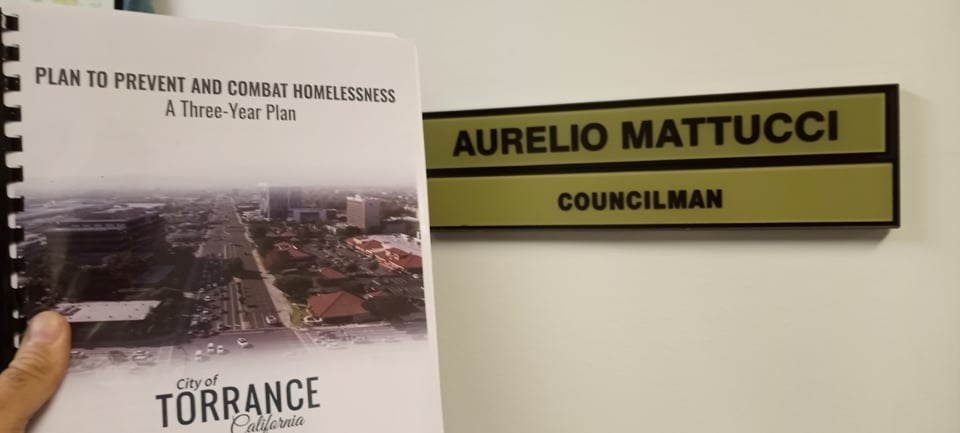 ---
Sunday, July 18, 2021 11:50 PM
Aurelio Mattucci's Top Priorities
- Get vagrants off our streets, our sidewalks, our bus shelters, and parks. They either accept the help they are being offered or they will be asked to leave Torrance. Ultimately we want them to get help, but if they refuse, they are no longer welcome to just trash our city. Torrance under my watch will NEVER turn into a Venice Beach.
- Increase Police Patrols, fully fund Law Enforcement, and send a strong message to criminals that Torrance will not allow them to terrorize our citizens and businesses. Pretty simple, Criminals must take their criminal activity elsewhere.
- Clean our community like we've never cleaned before. A clean city is an attractive city. The citizens of Torrance want and deserve a spotless city.
- Plant more trees. I have proposed that we plant more trees throughout the city. We will fill every vacant parkway and increase density in our parks. Torrance must live up to our Tree City USA status. Tree lined streets are beautiful and alive.
- We must STOP Over-Development and fight for local control. Traffic and pollution can destroy a city.
- We must continue to properly maintain our streets and sidewalks. Years of neglect have taken a toll. I do believe we are on the right track and have made this effort a top priority.
- We must continue our efforts to reduce the coyote population to safer levels. Our residents and household pets deserve safety, especially when in their own backyards.
- We must focus on reducing our unfunded pension liabilities and make sure we aren't adding to them.
- We must separate our Wants and Needs and always take a Fiscal Conservative stance on spending taxpayers money.
These are my Top Priorities but not the only things I will continue fighting for.
"A CLEANER AND SAFER TORRANCE"
Vote Aurelio Mattucci, the guy that goes out and picks up trash, pulls weeds, and fights to keep Torrance looking like Torrance should.
---
Wednesday, May 5, 2021 2:02 PM
Torrance City Council approves RFP for Year Round Coyote Trapping
At the May 4, 2021 Torrance City Council meeting, Councilman Aurelio Mattucci moved to bring back an item with the results of a Request for Proposal aka RFP on both a 5 months a year program and also Year Round Trapping Program.
"The goal is to bring down the urban coyote population to much safer levels" stated Aurelio Mattucci.
The council will decide on year round trapping before October 2021. This is when the current 5 month trapping program is due to start. Ideally the city will start trapping again in October and not stop until they have this coyote issue under control. Councilman Aurelio Mattucci stated that this is a Public Safety issue, not just a coyote population issue. "These urban coyotes will jump into people's backyards and kill household pets in seconds", Mattucci said.
For more information on Aurelio Mattucci's Top Issues, please visit https://www.voteformattucci.com/issues
---
Tuesday, April 6, 2021 8:26 AM
Aurelio's Top Issues List
This is what I believe are our city's TOP ISSUES.
1. Growing Homeless Population, tripled over a period of 4 years. A plan is coming to council by June of this year. I am pushing for building a shelter, a safe parking, and include an anti camping ordinance. By law we must provide shelter and living options if we want to enforce an ordinance that would get people off the streets.
2. Increases in Criminal Activity, we are seeing a major increase in petty crimes, which will inevitably evolve to more serious crimes. I am pushing to fully fund and staff our Police Department.
3. Illegal Dumping and overall Cleanliness. The battle to keep our city clean is a daily one. Staff is developing a new city app that will be a one stop shop.
4. Over Development and the state's push for High Density low income apartments. The issue with this is that it's coming down from Sacramento. We must fight to retain local control.
5. Traffic congestion, we must create more Live/Work opportunities within our city, and ensure proper traffic flow.
6. Increases in coyote encounters and a failed coyote population plan. A coyote management plan revision is coming up and I am proposing YEAR ROUND TRAPPING.
7. Ensuring a stronger approach to re-opening our schools and businesses. This is something we should all push for. Contact all the decision makers at the County and State levels.
8. Proper upkeep of our roads and sidewalks. I believe we are on the right track.
9. Plant more trees. I have proposed a revision to our plan. I am pushing to plant more trees. One down and three up formula. I am also bringing a plan to council that would allow the city to plant trees in every bare parkway within the city. We are talking thousands of newly planted trees.
There are many other issues that we must work on. No issue big or small should be overlooked. If something you are passionate about and don't see it on the list or priorities, please post about it along with what you think should be a plan to fix it.
Torrance is a beautiful city, in a wonderful Country. We must never give up fighting to protect it from those wanting to see us fail.
---
Friday, March 26, 2021 8:59 PM
The Torrance Homeless Plan in the making since June 4, 2019
The Torrance Homeless Plan in the making. I, Aurelio Mattucci, asked council for concurrence on June 4, 2019 to bring back an item to discuss a homeless plan that would address the ever growing homeless issues. What came back from months of working with the Social Services Commission was a bunch of Bureaucracy and a copy of LA's failed policies. What I am pushing for is a real solution, one that would make living on the streets of Torrance unacceptable and illegal. He believes in providing for the needy, but under no circumstances should a human being be allowed to rot away and die on our streets. Please watch the whole video, especially when I express my thoughts about the proposal. See who has been fighting for this since day one.
"A Cleaner and Safer Torrance"
See video https://youtu.be/gmxYJ537_3M