Issues
Public Safety
Public Safety is at the top of the list for a reason. In my opinion it is the most important factor in what differentiates Torrance from other cities. There is a distinct difference between being safe and feeling safe, and in Torrance I feel safe. I will continue to do everything in my power to support Law Enforcement and the Torrance Police Department. We must enforce Laws and maintain Order at all times. We cannot fold to political pressures and cave into the mob that is constantly pushing for defunding of law enforcement. I will never opt to defund the Torrance Police Department for any reason. I am also a huge supporter in maintaining our own Fire Department and all First Responder Services. We must retain control of these services that so many Torrance Residents rely on every single day. Having said this, I am not opposed to expanding Social Programs and Outreach, but in no event should the money come from our Police or Fire Department.
Homelessness
The homeless issue is an ever growing problem. At the June 4, 2019 Torrance City Council meeting, I asked city council for concurrence to bring back an item to discuss a homeless plan (see Oral Communications #2 Video of Meeting) . Against my wishes, the council decided to bounce around the task from the Social Services Commission, to the City Manager's office, to the South Bay COG, and now pretty much back to the City Manager's office. I have brought this conversation to the table in an effort to get a plan in place that would stop Torrance from becoming a disaster zone like Downtown Los Angeles.
I am hopeful that this year we will have a plan in place and the funding to implement it. I have not given up on pushing for this, and I often request updates from staff.
The streets should not be an option. Besides the health and safety concerns, there is the human factor. Why would anyone allow anyone else to destroy their lives by living on the streets in the richest and most giving country in the world? We are allowing public intoxication, public drug use, public defecation, and letting the mentally ill roam freely and go untreated. The humane thing to do is get these individuals off the streets and placed in programs to help them.
Measures H and Prop HHH are a combined $BILLION a year in taxes that are paid right here in LA County. Much of that money is going to "Outreach" and "Administrative" expenses. The results have been mediocre at best. What is needed is new legislation that allows our outreach workers and law enforcement to actually place people in treatment, period.
Imagine if your own family member was lost on the streets, what would you like to happen? Well, I would like my loved one to get help. Not just offered help.
The streets are no place to live. There is no reason why we can't take care of our homeless.
The red tape we have been finding at the higher levels is somewhat disheartening but in the end we will have this issue under control, at least in Torrance.
Update 2/27/2021
On Monday February 22, 2021 I visited the Pallet Homes (Homeless Shelter) in Redondo Beach. I was pleasantly surprised to see how clean and quiet the place was. I had stopped by there after hours as well to see what kind of activity I would see and it was quiet, very well lit, and a 24/7 security guard onsite.
This particular site is temporary but has proven to be very effective. The one thing that Redondo Beach doesn't have and that I'd want for Torrance is an Anti Camping Ordinance that would help get the homeless off the streets and placed in programs to help them. The Martin v. Boise ruling gave us certain guidelines we need to meet in order for us to move people off the streets, and I am 100% in favor of doing everything we need to do to stay within the laws but also have a program that doesn't make living on the streets an option. In this facility that I visited, they offer mental health services, drug rehab, housing placement, and support to get back on your feet.
There are a million ways to become homeless and not one case is the same as another, but the ability to nudge people in the right direction can only happen if we have the legal standing to remove people off the streets and placed into alternative temporary housing and programs.
Building these tiny homes in Torrance without an anti camping ordinance to go along with them would be a waste of time and money as the individual can just refuse service and we'd have no further recourse.
This is what I envision.
We currently have over 300 homeless roaming the streets of Torrance, of which about 100 are actually unsheltered. We build a cluster of these tiny homes in an industrial part of town that can accommodate up to 100 individuals. We pass an ordinance that makes camping out on city property illegal. We enforce ALL ordinances and laws to the full extent, and make living on Torrance streets not an option. We find the funding for these services through Measure H, General Funds, and Grants geared towards the homeless issue.
The system will only work for a few, but in the end, the Homeless will not and should not be roaming our streets, defecating in public, shooting up Heroin, and trashing our neighborhoods.
We need to put an end to an ever growing problem. Those that accept help will be giving everything they need to survive, the ones that refuse, will be asked to keep walking.
I have personally worked too hard to see Torrance deteriorate to the levels of DTLA. We must take action and invest in solutions that work. No band aid approach.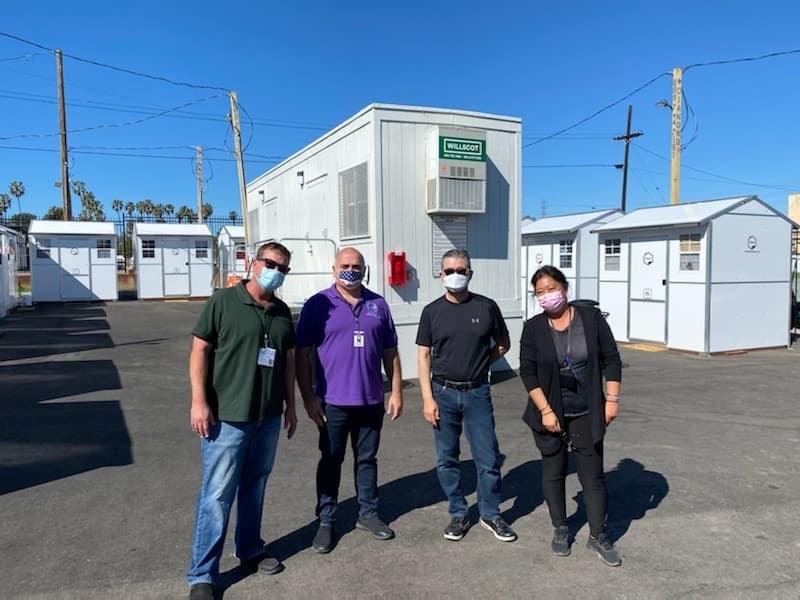 Update August 9, 2021
The first ever Torrance Homeless Plan has been voted in along with the Anti Camping Ordinance I've been pushing for since June 4, 2019.
It is truly important that we enforce the new ordinance and continue to take a proactive approach to pushing back on this ever growing issue.
We want people to get help, but if they refuse, they will be asked to leave Torrance, or face a fine and eventual incarceration.
Enough is Enough.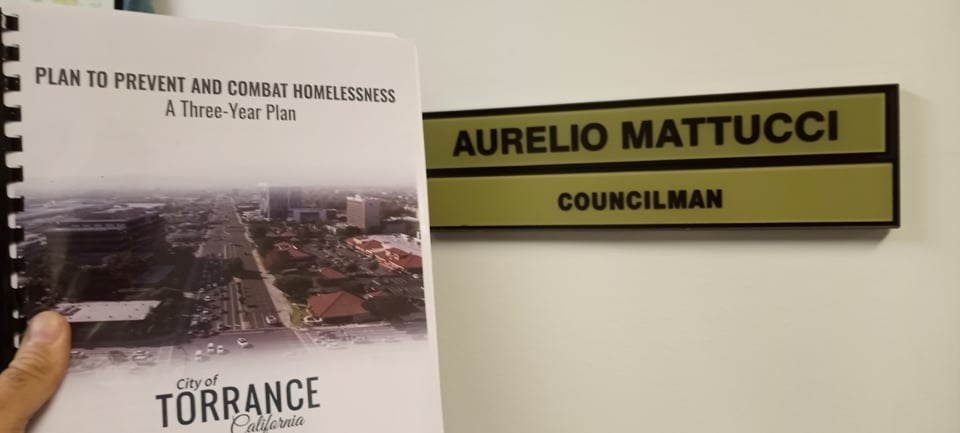 Cleanliness
A city's appearance is very important. Most people will notice when a city is not well maintained and that could mean whether or not that individual will decide to move here, or move their business here, or just stop for some shopping. Cleanliness also affects property values, which for many is their only retirement. I have run my first campaign with "A Cleaner and Safer Torrance" slogan, and to me it is much more than a slogan, it is a mission statement.
Budget & COVID-19
The budget is a delicate balancing act. COVID-19 has taken a toll on all of us, and city hall is not immune to the devastating affects of a pandemic. Our revenue was cut drastically and abruptly. We had to make immediate adjustments such as implementing a citywide hiring freeze. We have cut expenses wherever we could without having to cut vital services to the public. I believe the road to recovery is long and difficult. We may not see our revenue recover for many years and we need to continue with a Conservative approach to budgeting for years to come. The budget will eventually recover from the COVID disaster, and so will the many that got the virus such as myself and my family, but unfortunately many others weren't so lucky. COVID-19 has had an affect on society that I actually consider unifying and heartwarming. I see complete strangers helping each other in time of need.
UPDATE ON BUDGET:
The budget seems to be rebounding strong. A 1/2 cent sales tax was voted on and will be on the June 7, 2022 ballot. Myself and councilman George Chen are the only two that voted against this measure. The vote will be in the hands of the voters.
As much as I realize the necessity for additional funds, I am a firm believer that we need to work within the budget and never rely on additional taxation to balance the budget.
Live within our means, and make the necessary cuts if needed. I want to see us increase our revenue through business growth, not taxation.
Streets and Sidewalks
I can't think of one politician that doesn't promise to fix the streets and sidewalks. Since day one I have made it clear that maintaining our streets and sidewalks was to be a priority. There are many factors that fall into play when we say "Fix the roads". One of the biggest factors is funding, and for many years Torrance had put fixing our streets on the backburner. With new funding sources, a new public works director, and a council body that worked in unison to push for more street and sidewalk repairs, we've seen a considerable improvement. I will continue to push for these improvements and I know that my fellow council members are pushing in the same direction.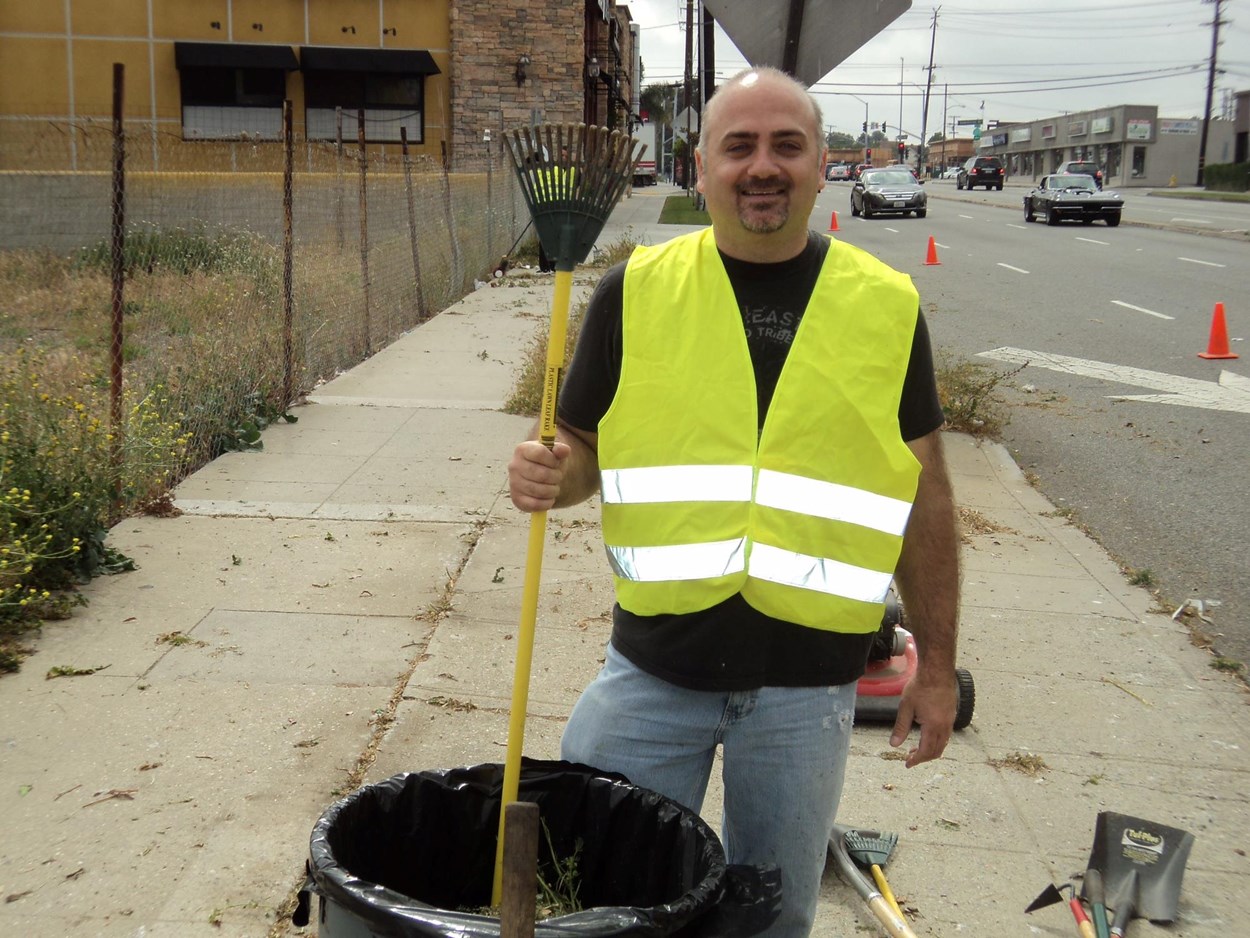 Over Development & High Density
I am a firm believer that not all cities need to turn into a Metropolis. What attracted my family to Torrance was the quiet Single Family Neighborhoods that you see pretty much all throughout our city. I do not believe we have a housing shortage as much as we may have an affordable housing shortage. There is a push from Sacramento to strip away local zoning control and I will continue to fight this from stripping away local control from Torrance. The people of Torrance should be able to decide how our city should or shouldn't grow. Growth is a good thing in my opinion, but it has to be balanced, tasteful, and fit the overall feel of our city. I am very opposed to High Density projects and Over Development in general. They tend to contribute to more traffic, smog, noise, crime, and overall decrease of our quality of life. I LOVE the "Small Town" feel we have in Torrance. I consider Torrance the "Biggest Little City".
Overpopulation of Coyotes
One of the first action items I brought to the Torrance City Council when I was elected in 2018, was to revise the Coyote Management Plan of 2016. The new plan that was put in its place now includes 5 months of trapping. I requested that we further revise it and possibly look at year round trapping. The coyote population is out of control and we need to ensure our family members and loved ones are safe in our own backyards. As the founding member of the Evict Coyotes movement, I can assure you that the fight will continue. Our group has encouraged other municipalities to take a more aggressive approach to their Coyote Population Control plans.
I will not give up the fight to help protect our pets, our children, and our community. We should never have the need to take a baseball bat with us when taking our dog out for a walk. Coyotes have killed hundreds of household pets in Torrance, and that is unacceptable. I want peace of mind for our residents. Coyotes belong in the wild, not in people's backyards. The only way we can accomplish this, is by culling their population.
UPDATE:
As of November 2021 the City Council on my motion, passed our first ever Year Round Coyote Plan on a 4 to 3 vote. The plan is to cull our coyote population to much safer levels, and we must continue to encourage other municipalities to do the same. Based on the numbers I've seen so far, the coyote program is working but it will take time to translate to Safer Levels.
Business Friendly
The City of Torrance has come a long way. We must point out the fact that California as a whole is one of the worst as far as business friendliness, but having the best climate, located along the West Coast, and highest population numbers than any other State, sure helps balance out the negatives. Many say that Toyota left Torrance, but actually they left California. When Toyota decided to relocate to Texas, it was a blow to our city, but slowly, with private investment, we are now filling up that void with new tenants. The City of Torrance must stay ahead of its competition, we can't afford to lose businesses along with their investments to other cities, counties, states, or even countries. We have improved a lot in Torrance, but the job is never done. We must continue to say "Thank You" to everyone that decides to move their business to Torrance. We must make it easier, eliminate the bureaucracy, and cut through the red tape. People must feel welcomed.
"Gratitude is the new Attitude"
Plant More Trees
Trees make a community beautiful. I have personally planted many on my own property. For every tree taken down, I want three planted within the city. I want to encourage everyone to plant trees on their property as well. There are many California Species that are native to the area and don't require much water and maintenance. A tree lined street is the epitome of beauty.
Quality of Life
There is no doubt that in Torrance we have an overall Awesome Quality of Life. It's safe, it's clean, we have good schools, good jobs, good businesses, and great neighbors. This is something that I believe we need to continually protect. We can't let our guard down and allow bad influences and destructive policies to dismantle what we have built in the last 100 years. In 1912 Torrance was born as a well balanced city. The vision of Jared Sidney Torrance is a vision I share. We were able to create a balance that works well. The diversity of cultures found here in Torrance is amazing. I am a former ESL student and an immigrant from Italy. I can't think of a more loving and embracing community like the community I have found right here in Torrance.
We are a beautiful city, a city I am proud of, and one worth fighting for.
#TorrancePride